Optimize Passive Content Marketing with These 5 Link Baiting Tips
The use of link baiting has become widespread owing to the fact that it is a good search engine optimization tool that ca help in maximizing the effects of passive marketing. Link baiting is used to help market contents by providing a high quality article that will entice its readers to share to others. With link baiting, you are not the one who is exerting the effort of sharing your content but you encourage others to build your links for you. Link baiting is associated to passive marketing because it has the ability to help in your search engine efforts to market your content through the efforts of others who are sharing your content.
While this may sound easy there are many things that you need to do and understand about link baiting. Oftentimes, marketers need the help of professional SEO services company in order to make this a productive endeavor. Search engine optimization Atlanta can help you do the trick of doing a professional link baiting strategy to help optimizing your SEO efforts. These 7 link baiting tips will also help you understand how to embark in a productive SEO passive marketing process.
1.       Provide informative content
In order to bait your readers to share your content, it is crucial to write a content that is worth sharing. Internet users are always searching for information or solutions to a particular problem and you can hook them into liking your content whenever you share something in your content that will be helpful to them. It appears however that the greatest challenge about content marketing is how to engage your audience which accounts to the 36% of challenge in writing a good content. Being creative in your approach of sharing content will be important as your ultimate goal is to entice your readers to share your content. The information that you provide to your readers will be a good channel in connecting with them. Research about topics that are relevant to your business and write content that are updated, fresh and highly informative. Writing outdated content will no longer be appealing to your target readers but new information will certainly spark their interest to read, like and share your content or blog link to others. Try to be flexible on how you deliver the information in yur content. You can use infographics and charts to present statistics and valuable figures to emphasize a point. Make sure to provide a share the link button on your content to make it easier and convenient for your readers to share your link.
2.       Your content should have a personal note
Writing content with a personal note will make your readers feel that you are a pro or an expert in your field of industry. By writing content based on a personal level, you are trying to engage your readers more personally with the concept that you are vouching the data and information that you provide to them as truthful and based on experience. This is a more compelling and motivating approach of encouraging your readers to share your link and spread your content for others to read. Sharing your personal experiences and writing content with a touch of emotion will surely engage your readers to follow through your content. As your readers learn on the process from your personal experiences, they will feel more comfortable and excited of sharing it to others as well. Writing inspiring content will likewise motivate your readers to start sharing your content links.
3.       Take your content into a different perspective
It is too often that content marketers might be sharing the same or similar content ideas which is no longer appealing to their readers. One way to make your link bait more successful is to target writing content about subjects that might be similar as those already published but you can make it unique and different by attacking it on a different perspective. If people are always writing content about the benefits of a particular subject, write about its risks and disadvantages to give online readers another perspective about the topic. Likewise, you should consider writing a content at a different angle than those already used and adapted by other content marketers. You can actually find an affordable SEO service that also provide content marketing strategies to optimize your link bait marketing more productive using the approach of perspective writing. This is a natural way of building more organic links than fabricating them that can hurt your SEO campaigns.
4.       Sharable content in link baiting
Your target goal in link baiting is to make your readers share your content. Sometimes, readers who like your content and want to share it to others prefer to find a share button directly on your content. You don't want to miss the opportunity when your reader is very eager to share your content but that interest weans because he cannot find the share button directly from your content. Social media marketing company always recommend their clients to use the share button directly on their content to provide their readers a more accessible means of sharing links to their social media sites.  Poor content will not entice your readers and it can bring your down your traffic because it does not meet the Google Panda update.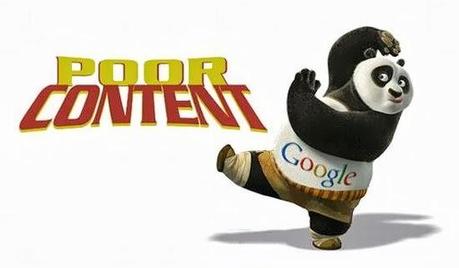 5.       Write simple but meaty information
Do not discount the possibility that your content can go viral. You can gain benefits in your passive marketing strategy through link baiting whenever you write meaty content that will be compelling and relevant enough to hook your audience and share it in the social media networks. Content marketers usually use short sentences in order to give direct information to their readers. Long sentences might easily bore the readers and using jargons will completely make them disconnected to your content. Readers need information that are helpful and one that they understand so you should concentrate your efforts in delivering a content that is simple but loaded with information. Using a simple article structure will easily attract and engage readers to your content and it can always motivate others to share and start building shared links to your content which is highly beneficial to your passive marketing endeavor.
Related posts:
Content Marketing Essentials to Boost Your Online Marketing Success No one can argue that content is king in the online marketing industry. Online marketers understand how valuable writing high quality and original content is when promoting any brand, product or services online. The online consumers are getting smarter with…Read more ›...
Social Media Marketing Resources to Optimize Your Search Ranking   Social media marketing involves a constellation of different digital marketing and search engine optimization approaches that are sometimes complex. Manual management of your marketing mix for SEO can be difficult, challenging, painstaking and sometimes impracticable. The good news…Read more ›...
3 Crucial Areas in Content Marketing The greatest mistake that a blogger can do is the failure to understand the essence of content marketing. Content writing has gained a significant importance in the field of internet marketing as the basic SEO strategy that never ceases to…Read more ›...