Infographics Can Boost Your Content Traffic From Google
Infographics are getting more attention from the Google search engine. As a matter of fact, websites that are using visuals in their content marketing approach are getting a higher rank on the search engine. While textual content has been the traditional way of promoting business online, infographics found its way to the limelight to become the latest trend in search engine optimization approach in promoting business websites. Infographics involves a visual presentation of content that makes it more engaging to web users.
The trend of infographics in SEO and digital marketing
Online marketers are using infographics as link bait that will attract more viewers of their site to improve its content traffic. Being more visually engaging to online users, infographics can easily entice readers to stay on their website and view its content much longer. The Google search engine is known to rank websites with infographics and video content in them higher as compared to websites that use the traditional textual content presentation. Using visuals can further enhance your readers' understanding about the information that you are trying to communicate to them. This makes the statistics presented in graphs or pies easier to digest while using images can become more visually attractive to your readers. With infographics, you can easily make complicated information and data simpler and with better information architecture to present to your viewers. Infographics now partakes as an important tool in digital marketing and SEO.
What researches say about infographics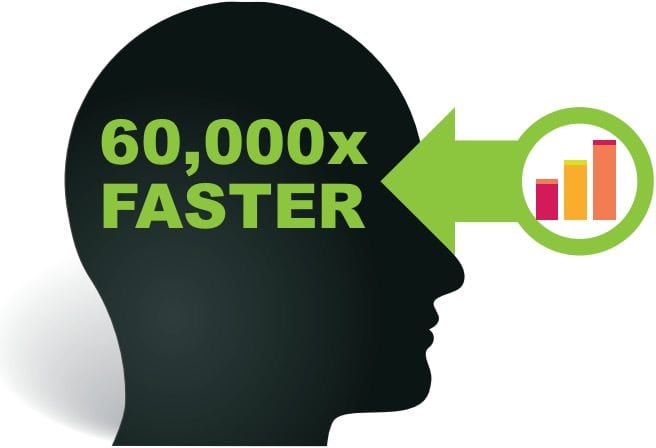 Digital marketers now engage in using infographics in their online marketing schemes primarily because research studies provide that the information that the brain can effectively process are 90% visual. Infographics are likewise 30 times more engaging to its readers and 30% of publishers report that using infographics in their digital marketing campaign helps to increase their online marketing performance by at least 12%. Your website will also have a better search engine positioning when you use infographics as part of your website content.
Infographics are also making a significant trend in the social media channels. It appears that 30% of social media users are likely to share infographics on their profile. This complements a webmaster's effort in marketing their infographic content through social media marketing. Social shares can significantly boost your website traffic on the search engine. The more social media users like and share your infographics, the higher your opportunity of getting high quality traffic and organic links back to your website. Thus, your SEO and digital marketing campaign should include infographics as part of both your promotional and marketing tool to drive traffic to your content.
Making Google love your infographics – get high on search rank
You can leverage your marketing efforts from infographics by making it as appealing as possible to the Google search engine. Your SEO campaign should focus in driving traffic to your site by using more visually appealing materials that will attract online users and the search engine as well. About 65% of your viewers are visual learners and you can use this to hook them better in your infographics presentation. In order to embrace this challenge on how to make your infographics as compelling and engaging to your readers and more attractive to Google, here are some possible ways to attain your goal:
1.       Write concise content to your infographics
When creating image or visual presentation, it is important to provide concise and accurate information that your readers will find helpful. The quality of the content that your infographics aim to communicate is crucial in order to gain better credit from the Google search engine. You should be able to sort out important information or data to present in your infographics. The aim of this form of digital marketing is to simplify information while making it engaging and attractive to your readers. Try to avoid overwhelming your readers with loaded information. Instead, sift through the available data and present only the important ones. Google is a highly intelligent search engine technology that can scan through your content and determine whether they are relevant and useful to your readers.
2.       Create a visually attractive infographic design 
The design of your infographics matters. It plays an important role in engaging your readers. Websites that use images on their content have 47% boost in their viewers' engagement. In order to make your infographics more attractive, you should be able to choose a color scheme that will be suited to your target readers' interest. You can use a color scheme that will psychologically engage your viewers to your infographics. Colors can affect the moods and behavior of your target readers and you can take advantage of this scheme when designing your infographics. Lighter colors are gentler to the senses and can make your inforgaphics look cleaner and organized.
3.       Making your infographics readable – using fonts appropriately
The fonts that you use in your infographics design can either encourage or discourage your viewers to appreciate the information that you are trying to communicate to them. The most common font types used are Times Romans, Sans Serif and Arial but you can select the best aesthetically attractive font that you like. Just make sure to follow the rule that too small of a font size makes your texts unreadable while too big font sizes can be too glaring and ominous to your readers. Use bigger font sizes when you want to emphasize a point to your reader and highlight it in bold to make it standout more among your  infographics texts.
4.       Use Google Databoard for your illustration
The Google Databoard helps you in making a mobile industry research that will be relevant when creating your infographic illustrations. The data available are taken from the mobile industry researches conducted by Google itself, allowing the user to explore the best online marketing approach possible in their mobile digital marketing campaign. It can be used as a tool to create graphs and charts which you can curate from the Google research customized infographics to use in your visual illustration. You will find the Google databoard very useful if your digital marketing strategy is to promote your business in the mobile industry.
If you need some help on how to jumpstart your website traffic using infographics in your digital and content marketing campaign and SEO strategies, Digital Warrior can be your partner in attaining your ultimate goal of making an appealing website content that can deliver results!