Getting Started With Domain Names And Hosting Services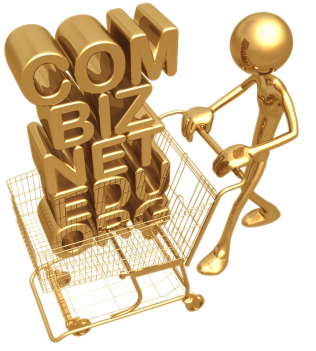 Setting up a website for your business is one of the most effective ways to market products and services. There are a lot of ways to improve your business' web presence like social media marketing, blog site, SEO, and combinations of various techniques and tools.
However, before employing any online marketing tool, web development should start with registration of your domain name and getting web host for your website. Getting a domain name that effectively represents your website can improve your web presence and page rank.
Choosing The Right Domain Name
Choosing a domain name can be quite tricky so it is advisable to search extensively before deciding.
You can use a specific keyword or key phrase that is often used by customers when looking for the products and services you offer.
Use tools like website analytics to determine the right keywords to use.
As much as possible, aim for a simple and short domain name so web users can easily find it and accurately type it.
Use words that relate to your business or what you do since it can improve your website's search engine placement.
After choosing a specific name, you should first determine if the name is available for you to use before you can register it.
You can determine the name's availability through 'whois' search engines.
If the search engine result says, "Domain or IP Address Not Found", this means the domain name is still available.
Registering Your Domain Name
Aside from choosing your website's domain name, registering and choosing the right web hosting service for your business are also other crucial tasks involved when setting up a website for your business.
If your domain name is ready for registration, you should first choose a trusted domain registrar. As much as possible, choose the company operating within your country and offers efficient business support like 24/7 customer support.
It is also recommended to register your business for at least 2 years since this will prove that you are serious about your online business. Search Engines usually notice and provide better page rank for these kinds of business websites.
Selecting A Web Hosting Company
Most web consultants recommend getting a web hosting company within your country. Hosting companies within your locality have servers operating within your country, which will make your website easier to access especially for local users. Choosing a local web hosting company will also make communications between you and the hosting company easier so any problems involving their services can be easily reported and addressed.
Registration of domain name and web hosting both entail cost so make sure that you are also prepared in terms of budget. Cheaper cost does not automatically entail poor service but as much as possible, register your site and get the web hosting company that is reputable and reliable.
Related posts:
Tips On Selecting Your Technology Partner for A Better Website Traffic It is a fact that setting up a website for your business is one of the best things you can do to improve your business. With millions of online users now relying on the internet for their various needs from…Read more ›...
Advantages Of Using WordPress As Website Content Management System For the past years, CMS or Content Management Systems have grown from simple blogging platforms to web development platforms. One of the CMS widely used by web owners is WordPress. A lot of web owners prefer WordPress not only for…Read more ›...
Boost Your SEO Campaign Using the Google Webmaster Tool Search engine optimization professionals usually employ specific strategies that will help them maximize the performance of their website especially in terms of ranking high in search and improve its web presence. Using analytics will provide you scalable metrics that will…Read more ›...
by
Jason Bowden
|
on
October 19, 2013
|
—

Tagged with: analytics, blog site, domain name, hosting, online marketing tool, Page Rank, search engine, SEO, Social Media Marketing, web development, web hosting company, Web Presence, website
No Comments ↓